The Move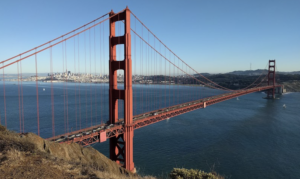 It is now 2019 and a new chapter in my life begins. For those who know me, I had made a decision to move to the US to continue my career within the virtualization architecture space.
From January 2019, I will continue my role in the VMware Advanced Customer Engagement (ACE) team (formerly Customer Success) as a Staff Architect focusing on VMware's Core & Hyper Converged Infrastructure (HCI) solutions. What is this role about, I hear you ask? In a nutshell, the ACE team works directly with customers, field sales, delivery and product development teams to help ensure the successful incubation, adoption & enablement of VMware SDDC solutions. My focus would be around VMware Cloud Foundation (VCF) & vSAN.
I will be based in the San Francisco Bay Area with my home work site in Palo Alto, California. I'm excited to be here as this is the mothership for VMware, incubation area for many disruptive technology and life changing products of my life time. The Bay Area is also extremely diverse with arguably the best weather in the United States.
The blog, rebooted
4 years ago (wow time flies), I started blogging about my experiences as a systems administrator based on my experience on the customer side. A massive career change joining VMware as a Technical Account Manager (TAM) and subsequently moving into the Customer Success team (now ACE), major remodeling of my home and most important of all, achieving my VCDX-DCV has kept me super busy. All whilst raising 2 young lovely girls in Sydney, Australia.
All this had kept me distracted and focused on my immediate customers I was engaged with. Admittedly, the blog was neglected so I have decided to reboot and start my blog from scratch. Content would primarily be focused on my experiences in the field on areas of interest to me and hopefully beneficial to the community.
With this, hope you will get something out of the content from this blog.